Search this site
HOME
In the wonderful scenario of Venice, the Renaissance building of the Biblioteca Marciana hosted the Second Plenary Meeting of the DCH-RP project.
Report from Venice available on Digitalmeetsculture.net click here-->
Download the full agenda (PDF, 517 Kb)
The EAGLE Kick-off Meeting will be held at the Accademia dei Lincei, Via della Lungara, 10, 00165 Rome, on April the 2nd 2013.
EAGLE is a Best Practice Network (36 months project) funded by the EC.
The next Plenary Meeting of the Linked Heritage project will be held in Padua, a lovely city in north of Italy. It hosts the renowned University of Padua, almost 820 years old and famous, among other things, for having had Galileo Galilei among its lecturers.
Save the date: 6 - 8 March, 2013

Venue:
University of Padua – Emeroteca Ca Borin (Via del Santo, 22) - How to reach the venue: Google Map
Read more: Linked Heritage Fifth Plenary Meeting, Padoa 6-8 March 2013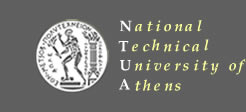 The third plenary meeting of EuropeanaPhotography project will take place in Athens, hosted by the National Technical University of Athens.
Read more: EuropeanaPhotography 3rd plenary meeting, Athens 13-15 March 2013